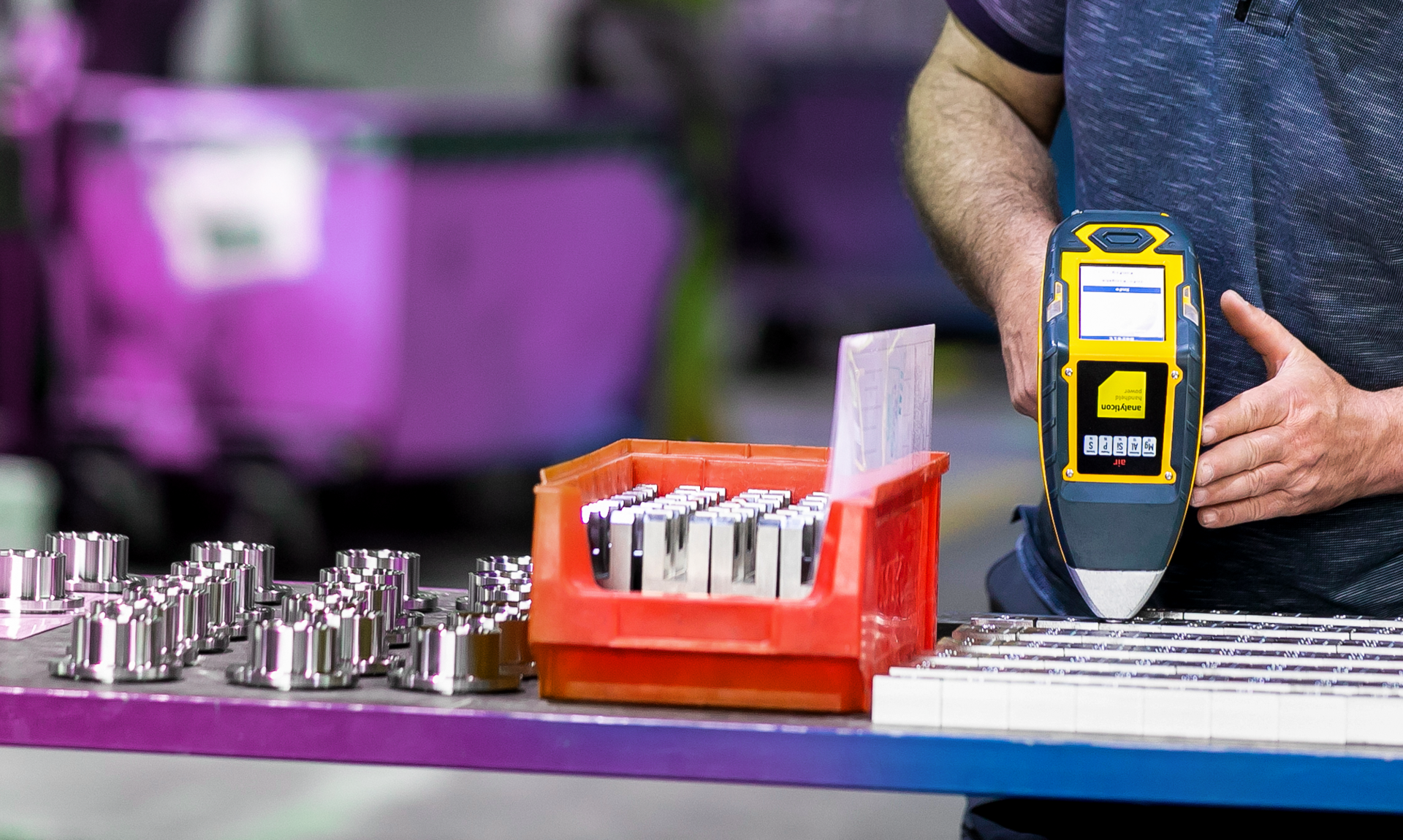 CORPORATE POLICY AND CERTIFICATIONS
Quality is our first priority.
Our focus is on continuous improvement and regular development of our company.
We value qualified and competent employees. Economic success enables future growth from own resources.
By showing initiative and personal responsibility, employees can build rewarding careers.
We, Maschinenfabrik Berger GmbH, are an actively dynamic company with many years of competence and experience. Our focus is on continuous improvement and regular development of our company.
Every year we define our quality, environmental and energy targets, break them down to the individual departments and pursue them consistently. The targets are set ambitiously and lead to the continuous improvement of our performance, the reduction of environmental impact and the increase of energy efficiency. All processes and areas relevant to quality, the environment and energy are continuously reviewed and optimized. We strive to continuously improve our energy performance, address our energy needs and thus continue to reduce CO2 emissions.

We attach great importance to qualified and competent employees and therefore offer further development and (opportunities for change) as well as the possibility to participate in shaping the company and have a say in it, and ensure a stable workplace and varied work for our more than 100 employees. For the implementation of the company policy, the participation of all employees is necessary. Employees are comprehensively informed and involved in quality, environmental and energy management activities.

Owners: Stable corporate development and economic success provide the framework for planned growth under our own strength.
As a leading company in numerous manufacturing issues, we are recognized within the IBS Group and as such the management has extensive opportunities to further develop the operations of Maschinenfabrik Berger. The promotion of quality, environmental and energy awareness, as well as personal responsibility, competence and flexibility is a constant task of our managers. The task of each manager is to realize the company goals concerning quality, environment and energy. Joint planning and implementation of quality, environment and energy projects, personal example as well as a management style aiming at participation strengthen the quality, environment and energy awareness of the employees.
Our affiliated companies within IBS PPG value our high quality products and attach great importance to on-time delivery at a price in line with the market. We always offer new sophisticated products and processes. In this way, we create the most important prerequisite for being more competent than our competitors and thus the most successful company in our markets.
We attach great importance to working in partnership with our suppliers. Their high-quality acceptance and approval as suppliers and the further development of supplier relationships serve the mutual benefit.
The exposed location in the city center means for the company not only to fulfill the environmental requirements conscientiously, but also to produce in harmony with the local residents, to prevent environmental pollution and thus to protect the environment.
The protection of the environment and the climate through the use of state-of-the-art technology with regard to economic justifiability is an integral part of our actions. Raw materials, auxiliary materials, energy, water and other goods are used as sparingly as possible.
Compliance with legal and official requirements is a matter of course for us and, especially in the areas of occupational safety, we attach importance to doing more than we have to do. Based on compliance with the relevant legal regulations and other requirements, we are committed to continuous improvement in quality, environmental protection and energy efficiency.
We offer our customers expert advice on cost-justified production, high-quality manufacturing and on-time delivery of high-quality products and services with over 100 years of experience in steel and mechanical engineering.
Our certifications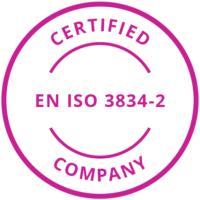 EN ISO 3834-2
Certified welding company for the field of application: mechanical engineering and steel construction.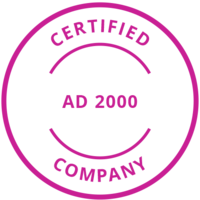 AD 2000
General principles for the design, manufacture and testing in the application area of pressure vessels and pressure vessel parts.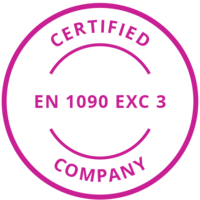 EN 1090 EXC 3
Certified welding company for the execution of load-bearing components for steel structures.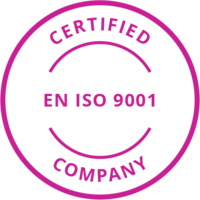 EN ISO 9001
Certified design and manufacturing company of system components for the pulp and paper industry and contract manufacturing.
YOU HAVE QUESTIONS OR WANT TO START A NEW PROJECT?
Please contact us!